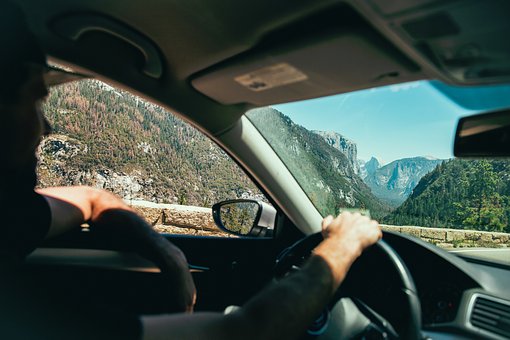 Driving Schools in New Hampshire make sure you fulfill all the state requirements to get your license. If you are under 18, you must demonstrate completion of the program. If you are over 18 when you receive your license, you do not have to take a course—but it's a very good idea to do it.
Your Nashua, New Hampshire driving school will help you get your license and provide you with the skills needed to be a good, safe driver.
New Hampshire requires the following for all driver's education programs:
All instruction is provided by certified Driver's Education instructors.
30 hours of classroom instruction
6 hours of driving observation
10 hours of practice driving
40 hours of logged supervised driving time with a responsible adult driver, including a parent or guardian.
10 of the logged supervised hours must be at night.
The responsible adult driver for the supervised time must be over 25.
CLASSROOM INSTRUCTION
At Buckle Up Driving School in Nashua, driver's education courses take five weeks. Classes meet three days a week for two hours each session. We keep class sizes small to ensure the best possible instruction.
During our five weeks together, we will cover a variety of topics. The sequence may vary from the order below, but these skills are needed to be a good, safe driver. We want to make sure you past your tests on the first attempt.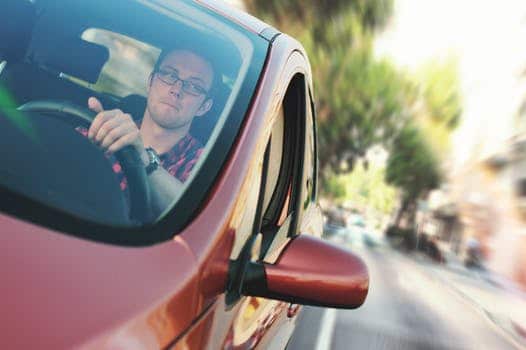 Rules of the Road—Knowing the rules is part of every aspect of life. The rules of the road while driving should become basic to all drivers, so that responding to situations becomes automatic. For example, knowing when to yield the right-of-way and when you have the right-of-way will help avoid accidents.
Vehicle components—You may know a lot of the parts of a car before you come to this course—we can make sure you know everything, including how they affect your driving.
Vehicle systems—Many cars now have high-tech and automated systems. Using them safely is part of safe driving. Knowing when to use cruise control is important, as is knowing when to turn it off.
Vehicle handling—A car is a piece of heavy machinery. Exercising proper care while driving is important, and learning how a car responds to your actions will help you be a safe driver. Getting out of skids, for example, is a skill, and knowing what to do—and then practicing it—is important.
Driver Behavior—You will make many decisions during each drive, whether it's down the street or across the country. Framing your decisions in a positive, safe mindset while you drive. Issues such as fatigue, impairment, and aggressive driver form part of this section.
Sharing the Road—Most of the time, you will be on the road with other vehicles. Making sure that you and the other drivers interact safely requires communication. While everyone should know the rules, sometimes people don't. Eye contact, turn signals, headlights, and vehicle placement are all part of sharing the road.
Driver attention—You need to pay attention to many things while driving. Learning how to glance at mirrors to determine the location of others is just one of many skills a good driver has. Keeping eyes moving yet on the road ahead requires practice. Taking in information from the dashboard also requires practice.
Perception—Knowing how the eyes and brain perceive situations is important. Looking ahead and prioritizing situations helps keep drivers safely going. Anticipating and assessing risks also requires trained perception. Planning trips requires thinking ahead to minimize looking at GPS or maps.
Vehicle Maintenance—Knowing how to keep your car safe is important, also. While most of us will rely on professional mechanics, knowing how to detect a problem is important. Learning to check tires and lights, as well as maintain oil and lubricant levels, is also important.
Emergencies—learning how to engage in evasive maneuvers keeps you a safe driver. Working with your risk perception, you can anticipate maneuvers. Weather should also affect your driving, and making the right decisions while driving in rain or snow is important.
BEHIND THE WHEEL
After the classroom portion of the class is over, the in-vehicle portion starts. New Hampshire requires 6 hours of observation and 10 hours of driving with an instructor in the car. We make sure that you are acquainted with all the types of roads, intersections, and highways around Nashua, New Hampshire.
Buckle Up Driving School will give you plenty of opportunity to safely practice skills you will need, including parallel parking. Your instructor will demonstrate the skills, and you will practice them. The instructor may also be able to show you the location of the on-the-road driving tests, so that the location is familiar to you before you go for the test.
Your behind-the-wheel training will develop from simple easy skills to highway driving. Your instructor will also provide you with tips and ideas for your required 40 hours of supervised driving around Nashua, NH.
SAFE DRIVING
The goal of any driving school is for its graduates to be safe drivers. We work with you to develop the habits of smart, safe, defensive driving. These habits will serve you well throughout the rest of your driving life.